Lakeland Co-op Fuel Good Day to support Cold Lake Victim Services
Bonnyville & District SPCA the Bonnyville benefactor. 
Lakeland Co-op's goal of supporting community will be on display once again on Tuesday, as its Fuel Good Day, a way that residents can help local initiatives just by filling up their gas tank.
Setting up in both Bonnyville and Cold Lake this year thanks to their new gas bar, Cold Lake Victim Services was the chosen benefactor for this fundraiser, a more than deserving cause.
Ten cents for every litre of fuel at the Cold Lake Co-op Gas Bar will go to Cold Lake Victim Services.
When people find themselves victims of a crime, it can be a helpless, tragic feeling. That's where CLVS comes in to assist.
In 2022, they helped serve 1,170 people, which helps guide their believe that they are one of the most successful Victim Services units in the province.
What they do
One of the key features of their work is connecting victims with the programs or services they need in the aftermath of a crime, all for free.
This includes crisis intervention where their unit provides both on-scene over the phone help to stabilize a victim's physical and emotional wellbeing. This can include situations related to harassment, domestic violence, fires, sexual assaults, and motor vehicle collisions.
Another key aspect is the work they do preparing victims for the courtroom.
The Victim Court Support Program works closely with Crown counsel, justice personnel, and other victim service providers to ensure victims, witnesses, and their families are provided with the information and support they need to obtain justice.
Case workers will accompany them to court, connecting them with the needed programs and resources, and in general, being a support valve while providing them general information about the sometimes complicated world of the justice system.
While there's the gritty work they do, Cold Lake Victim Services is active in the community.
For example, this past summer they once again had their Positive Ticket Program, where they handed out prizes to youngsters who were found practicing safety, demonstrating a positive attitude, or being a community hero.
Even in the past few weeks, you may have seen Program Manager Dave Zimmerman, or other CLVS workers out at the Cold Lake Bully Free Pink Walk, or the Lakeland Centre for FASD Mocktail Challenge.
Cold Lake Victim Services has been active in the city for 30 years and counting, and Fuel Good Day will help reinforce the programming that is much needed for victims in the city.
Bonnyville
While fueling up at the Bonnyville pumps, those ten cents for every litre will go to the Bonnyville & District SPCA.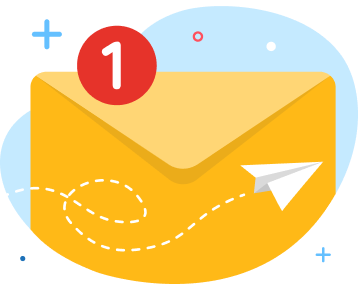 news via inbox
Get Connected! Sign up for daily news updates.