New pool update, doctors, Highway 28 major topics for Cyr's visit to Bonnyville council
A new pool, doctor recruitment, and Highway 28 were major topics as MLA Scott Cyr sat in during Bonnyville town council last Tuesday.
Cyr has been making the rounds at town councils in his constituency, getting a better grasp of the issues affecting each individual community.
While lending his ear to council on Tuesday, Cyr mentioned that he is requesting a letter from town council to the Transportation Minister to keep Highway 28's feasibility study top of mind.
Town council also wants a set of lights at the intersection of Highway 28 and 66th Street, but Cyr requested that be in a separate letter.
"One letter saying this was an existing plan from three years ago, that we'd like to see some progress on," said Cyr. "Then for the set of lights for a later letter of support, if there's things outside of that set of lights that you would like to see to Highway 28, I'd like you to add it then."
In April, the province pledged $5M for engineering and design work along the oft ridiculed highway, which touted twinning Bonnyville to Cold Lake, passing lanes from Smoky Lake to Cold Lake, intersection upgrades, grade widening, curve reconstruction, and safety rest areas.
Aquatics Centre status
Currently, the Town has passed through the initial hurdle of attaining federal grant funding for a new pool. They hope to hear around Christmastime whether they're successful or not.
Mayor Elisa Brosseau said it's then that they'd look toward the provincial government for money as well. This is similar to what happened in Lac La Biche, where federal and provincial dollars are combining on that project.
"We're still waiting to hear from them whether we're accepted for that funding, because a lot hinges on whether we get that money or not. It's a big ticket item and we can't do it without any of the grants, whether it's the federal government of the provincial government," Brosseau told Lakeland Connect, saying the grant application was in the $28-30 million range.
They may look to regional partners as well like the M.D. of Bonnyville.
Lac La Biche County is currently wrangling with the costs of a pool, as within their scope, that project has bubbled to over $40 million.
Doctor recruitment
Health care and bringing well qualified professionals to the area is a Bonnyville issue, as well as one for several Lakeland communities.
Councillor Brian McEvoy asked whether Cyr could facilitate a meeting for Brosseau and M.D. Reeve to have a discussion with the Health Minister. Cyr said he was meeting with Minister LaGrange on Tuesday.
"There are some good movements forward with training for nurses and LPNs and that Covenant Health has worked quite effectively on to the point where, in 2025, we should actually see access in Bonnyville, to degree program for registered nurses. So those are good signs and things," said McEvoy.
"But one of the things that came out of the doctor recruitment meeting was we're not getting a lot of success getting directly to the Minister of Health."
The song largely remains the same. More often than not, physicians tend to move to the larger centres of Edmonton and Calgary, leaving municipalities like Bonnyville having to get creative to incentive moving rural.
"What we need to do is we need to start training rural kids in a doctor's program. We also need to be making sure that nurse practitioners are are more or more fully utilized," replied Cyr.
Decommissioning water plant
Cyr also wanted to discuss the ongoing goal of decommissioning of the water plant that was used when Bonnyville accessed Moose Lake as the drinking water source.
"We've had a grant application in for a couple of years now that gets reviewed annually. We weren't successful last year but we're hoping to get move a little closer to the top of the list this year," said CAO Bill Rogers.
"Things like the decommissioning the water plant and planning for the new reservoir on the east side of town are all sort of intertwined with this potential grant funded realization. So it's a little difficult to put in our capital budget forecasting until we know that we have it, so we're just sort of waiting."
Cyr said when they are further down the road, he'd like to be involved and see if there are ways the province could help.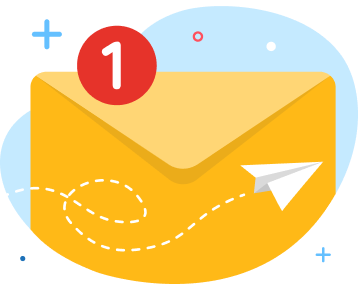 news via inbox
Get Connected! Sign up for daily news updates.